We are happy to announce the next Test Hive Germany Meetup, which will take place on April 24th in our Berlin office.
Test Hive is a QA Community with more than 3000 members from different cities around the world. We have been hosting meetups since 2015 in Istanbul, Manchester, Stuttgart and Dubai. Although it is a QA community, everything related to quality is discussed and all software engineering practices are a part of that.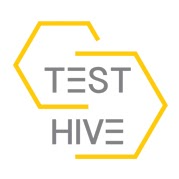 Our Speaker is Steve Upton, who is a Principal QA Consultant at ThoughtWorks. He is a well known figure in our wider QA community and has been delivering excellent quality solutions and practices in his projects. He is a great public speaker in quality topics and has been a contributor to many well known quality conferences.
In this event he'll be sharing glimpses from his vast experience in the Agile Quality world, touching many areas like CI/CD, test responsibilities, test pyramid and much more. We are looking forward to having you join us in this amazing event.
The number of seats for the Meetup are limited to 50 so please sign up early here. There will be food and drinks, and we are looking forward to a productive discussion after the presentation.